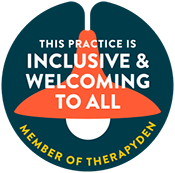 About Anna
I obtained my Masters's degree in Family Therapy and an MBA from Nova Southeastern University. I have different work experiences: I spent 20 years in the business sector. I have also helped individuals with substance abuse issues and mental health diagnoses. I have also volunteered with children in the Promise program for Broward County Public Schools. I now specialize in Read More
Relationship Therapy for Couples and Individuals
I help clients improve their relationships.

Hey there! My name is Anna Schäfer Edwards and I help individuals, couples and families understand themselves better.
My clients have all sorts of questions such as: "why does my partner act this way?",  or "why do I react like this?".  They have tried to solve problems on their own but things are not turning around fast enough.  They are simply stuck.
My mission is to help you move forward in life.
I spent most of my professional career helping companies.  I now help individuals and that is pretty fulfilling.  I do like what I do and I hope you and I are a good fit for one other.
You took the first step to seek help by checking me out so far.  Allow me to continue on this journey with you.  I hope you want to give it a try.
Talk to you soon,
Anna